Taking care of your dog's oral hygiene is just as important as keeping your dog in top shape through healthy, nutritious food, exercise and visits to the veterinarian. Are you paying enough attention to your dog's teeth? Poor dental hygiene in dogs can lead to bad breath, bleeding gums and mouth irritation. Without prevention or adequate treatment, this can lead to tooth loosening, nutritional problems or more serious diseases. In this article, you'll discover 6 simple steps to help you maintain your dog's mouth and preserve his beautiful canines. For a fresh mouth that smells healthy, it's just this way!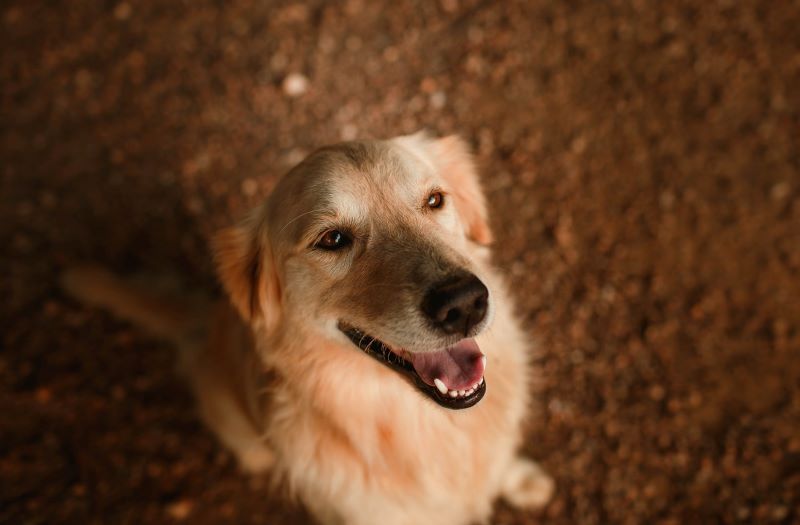 1. Brush your dog's teeth 3 times a week
As with humans, it is recommended to brush your dog's teeth regularly. Ideally, daily brushing is recommended by specialists. However, brushing your dog's teeth properly at least 3 times a week will help remove plaque and prevent tartar build-up. Dogs can be reluctant to brush their teeth. By doing it regularly and with the right products, your dog will make it part of his daily routine and he will begin to expect and appreciate it.
Of course, you should brush with a special dog toothpaste and a dog fingernail or toothbrush. Check out our instructions on how to brush your dog's teeth effectively in our related blog post below.
Some dogs can make brushing nearly impossible via the use of a fingerstall or toothbrush. In this case, there are other solutions available to you, such as anti-bacterial supplements to add directly to the water bowl or treats specifically designed to care for your dog's oral hygiene.
2. Tartar Prevention in Dogs
Tartar is a common problem in dogs. It discolors and damages the teeth of dogs and causes many oral health problems. It is also the main cause of bad breath in dogs.
In addition to regular tooth brushing, there are a variety of treats and products that help prevent tartar in dogs. You can give your dog dental flaps, chew sticks or oral toys, which not only take care of your pet's dental hygiene, but also provide a lot of fun. You can also give your dog treats and dry foods that promote natural teeth cleaning.
3. Get a veterinary scaling if necessary
Without proper treatment, dental problems can lead to serious oral problems that can affect your dog's overall health. Periodontitis is a disease of the jaw and the tissues that connect the teeth to the jaw. It occurs when plaque and tartar are not properly treated in dogs.
To prevent this type of dental damage, it is recommended that veterinary scaling be performed every two years. Just as a dentist would do for a human, the veterinarian scales the dog's teeth one by one with an ultrasound device. Then, he polishes the tooth enamel. This is a painless practice for your dog, who is placed under light anesthesia during the scaling.
An annual visit to the veterinarian can also detect other diseases, such as cleft palate. This is a congenital malformation of the palate which is split in the middle. Bacteria can travel freely between your dog's mouth and nose. This can cause problems with swallowing, breathing and the development of ear infections.
4. Reduce Dog Breath
Bad dog breath is very common and often mistakenly considered harmless or normal by owners. Bad breath can be the result of a variety of health problems in your pet. Most of the time, it is the result of a build-up of pie or a digestive disorder in the dog. In other cases, it can be the result of oral lesions (gingivitis, ulcers, etc.), kidney failure, or liver problems.
Therefore, when your dog has bad breath, check his teeth and mouth for pie or infections. If you notice other symptoms, such as loss of appetite or other unusual behavior, consult your veterinarian.
If your dog is not diagnosed with anything serious, consider feeding him a tough diet that meets his physiological needs, is easy to digest and is enriched with animal protein. Good nutrition is the key to good health, healthy digestion and better breath.
5. Giving your dog kibble to maintain dental hygiene
A simple and effective way to take care of your dog's dental hygiene is to provide him with an adequate diet. In fact, it is preferable not to give your dog too much food and to give him a dry food based on kibbles. Kibbles slow down the formation of tartar and its deposit on the canine teeth, unlike pate, which increases tartar deposits. However, with a diet based on quality kibble that promotes good oral hygiene, you can please your dog and offer him a can or a bag of pâté. The important thing is to offer a balanced diet that takes into account the specific needs and health of your pet.
The BARF diet, which is a raw meat diet suitable for your dog, can also be beneficial for your dog's teeth. Indeed, your dog has to make more effort when chewing to be able to consume the raw meat, such as a chicken leg, which strengthens his teeth.
As you can see, dental hygiene in dogs is not to be taken easily. To avoid complications and health problems, take a preventive approach and brush your dog's teeth with treats and accessories that improve his dental health. Not all products are effective, and the quality of the diet plays a key role. The best thing to do is to contact your veterinarian to discuss the best solutions for your dog's specific needs.