Fast walking, also known as power walking or active walking, is often equated with the simple act of speeding up and is not necessarily seen as a real sport. But what if this is just a preconceived notion? Because fast walking is a sport that mobilizes the arms, the back, the pelvis and the legs. Of course, doing this activity will not take you only a few minutes, but the benefits are really proven. Find out more about this often misunderstood physical and sporting practice!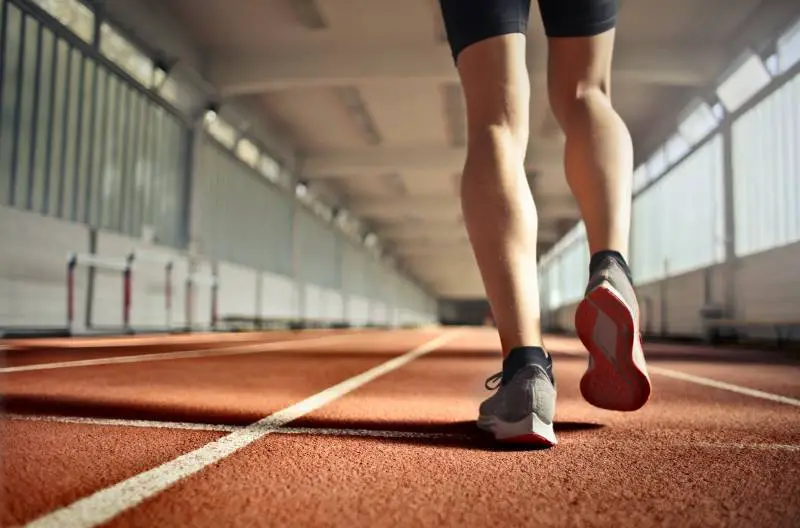 BRISK WALKING: A PRACTICE FOR EVERYONE
Brisk walking is a cousin of running, but much less demanding and above all, it is the perfect alternative for exercising without getting too restless and reducing the impact on your feet and knees. Speed walking is a key practice for strengthening the back and increasing mobility in the pelvis. It is also very popular with people suffering from osteoarthritis and low back pain. Brisk walking or sports walking should be practiced 3 to 4 times a week in order to observe results and to relieve your back pain. It is accessible to everyone, which is its main advantage! You can practice it on a hike or in the form of a one to two-hour walk per week. Discover also its derivative, the Nordic walking, with a higher speed and a much more sustained help of the arms with the use of walking sticks.
THE BENEFITS OF BRISK WALKING
A TONING ACTIVITY FOR THE BODY…
Brisk walking is a complete sports training that mobilizes the whole body in a dynamic way and in a constant movement throughout the session, with a speed ranging from 6 to 9 km/h. It is really a walk that is halfway between the walk that we constantly do in our daily lives and running, which is actually done by running at a much higher speed. Sporty or active walking can be practiced on all types of ground (earth, asphalt or sand), in environments that will please you: beaches, mountains, parks, downtown alleys, etc. You can also go for a brisk walk alone or in a group, which encourages you to surpass yourself.
AND FOR THE MIND
Beyond the body, let's talk about the mind! Active walking is an outdoor escape that allows you to free yourself from the tensions of everyday life and the bad vibes you may have. These workouts allow you to disconnect from reality and focus on your inner peace. It's a sport that allows you to share with those around you and at the same time to practice a physical activity that is good for your body and mind.
BENEFITS FOR YOUR HEALTH
Brisk walking has health benefits for your heart because it stimulates the heart. As a result, it also reduces the risk of stroke. More generally, the risk of cardiovascular diseases and arterial problems is considerably reduced. Practicing this sport is thus able to prevent these health problems that can occur at any age. The work done on breathing thanks to these hikes is not negligible either, since it avoids respiratory problems of various degrees of importance. This sport will also allow you to lose calories in a consistent way, if you practice it regularly. However, to lose weight, this activity is not the most suitable, unless you walk all day, every day of the week. Ask a health professional for advice.
A REDUCTION IN THE RISK OF INJURY
Sport walking helps to avoid major injuries. In fact, there are fewer injuries among walkers than among joggers or high-intensity cyclists. Indeed, running has a stronger impact on the foot and the arch of the foot. Brisk walking is, therefore, more pleasant for the joints, which do not suffer as much from the repercussion of the bodyweight after each stride. Moreover, brisk walking is not a sport that people think of for weight loss! However, brisk walking involves respiratory, cardiac and muscular effort, which makes it possible to burn a maximum amount of fat after regular sessions. Brisk walking is a complete sport that combines benefits and pleasure!
SOME MISTAKES TO AVOID
NOT WARMING UP
It is very important to warm up before any sport activity. Although brisk walking is less intensive than running, the latter still requires repeated muscular effort during training. Stretching your muscles well before the session is therefore essential!
WALKING TOO SLOWLY
Fast walking means speed. It is therefore necessary to obtain a sustained rhythm, much more than the one you have in your daily life. The results will appear much more quickly if the muscles are used in the right way and at the right pace, through regular sessions. In addition, remember to roll your foot off the ground when you walk, to work on your stability when you pick up speed.
DO NOT MAINTAIN YOUR POSTURE AND ROUND YOUR BACK
During the entire practice, it is important to maintain a straight and solid back whatever the ground on which you carry out your fast walk. Absolutely avoid arching or stooping your back.