If they are privileged in men, the arms are often forgotten areas by these ladies during training. And yet! There are many alternatives to build up your arms. Today, we give you our best advice and explain how to build up your arms. Goodbye flat arms and hello toned and streamlined arms!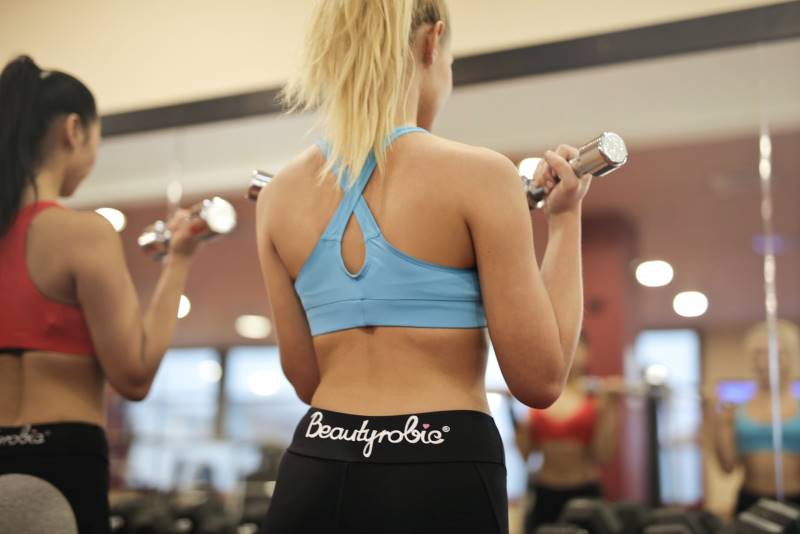 A LITTLE LESSON IN ARM ANATOMY
Let's start with the basics and quickly go over the muscles of the arms. First of all, we will only talk about the arms (which are the part between the shoulders and the elbow) and not the forearms which are located after the elbow. The arms are composed of two main muscles that we will try to build up. First of all, we have the biceps (also called bibis by body-building enthusiasts and fitness club regulars).
The biceps are the muscles that cover the front of the arms and are located between the shoulder and the elbow. They are therefore the most "visible" part of the arm and are mainly used to bend the elbows, shoulders and forearms. That's it! Behind the biceps, we find the triceps which are the back part of the limb. The main function of the triceps is to allow the arms to be stretched and also allow the shoulders to be extended.
WHY TRAIN YOUR ARMS?
SPORTS ACTIVITY FOR BEAUTIFUL ARMS…
It is obvious, but the aesthetic aspect of your arms will be a strong argument to start building them up with a few exercises. If you have already started a global work of muscular reinforcement of your body, we congratulate you! But don't forget to focus on your arms in order to have a harmonious figure. This is especially true if you have stopped exercising for a long time. The muscles in your arms have certainly lost their beauty and may even have become a little flabby with the passing of time. After the age of 40, skin and muscle aging further accentuates this flabby effect on your upper body and arms. So to avoid this, nothing is better than a little physical activity and weight training!
…BUT ALSO TO PRESERVE THEIR STRENGTH!
In addition to aesthetics, building up your arms will allow you to keep them in shape and develop their strength. The goal: to fulfill their daily function, quite simply! Carrying your children, carrying your shopping bags… The goal of physical activity is also to make your daily life easier and to make your movements and your movements easier. It is also the best way to avoid certain injuries such as tendonitis or sprains because muscles that are less solicited are less consolidated and therefore more prone to injury.
PHYSICAL EXERCISE FOR TONED AND MUSCULAR ARMS
WITH EQUIPMENT
In the weight room, you will obviously find everything you need to build up your arms. Free or guided machines, bars, weights, dumbbells… There's nothing like it to strengthen or develop your muscle mass. The objective in using equipment will be to improve the strength of your arms and more particularly that of your biceps and triceps. There are many exercises to build biceps strength: barbell curl, barbell curl, pull-ups, low pulley curl, etc. If you want to work the triceps, you should probably start doing bench presses or low pulley extensions. For female exercisers, feel free to use the machines, dumbbells and equipment at your disposal! Weight training is far from being a man's sport and you have just as much to gain by strengthening your arms.
BUILD UP YOUR ARMS WITH BODYWEIGHT
If you're not a gym-goer, you can strengthen your arms by working out at home. Two exercises are essential and can easily be done from your living room: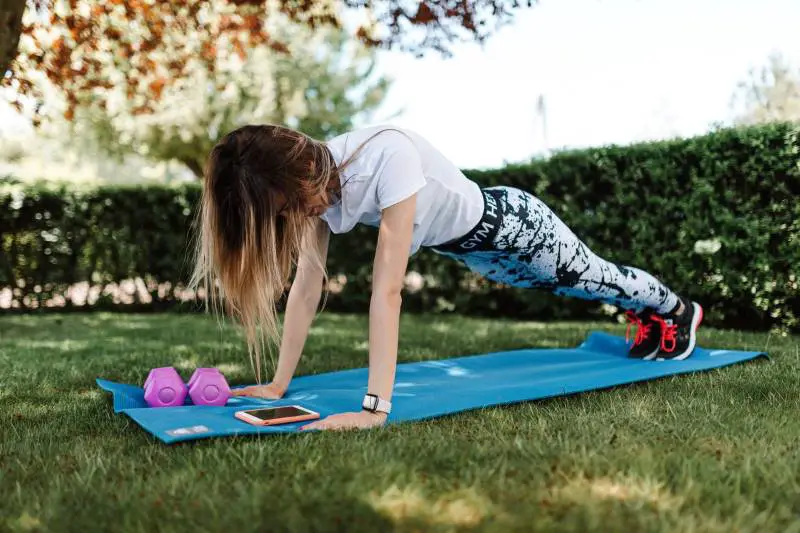 Push-ups
The most classic exercise but one of the most effective! The push-up is a very complete movement for the upper body: this exercise involves the arm muscles (biceps and triceps) and the shoulders. In addition, push-ups strengthen the abdominal muscles and the rectus abdominis to get the famous flat stomach! If you want something new, there are many variations of push-ups: slammed, tight, alternate… In short, all you have to do is make your choice! And for those who have some difficulty, start by doing half push-ups in a similar starting position to the classic push-ups but on your knees. Stand on your outstretched arms, then bring your torso to the ground while controlling the descent and come back up to finish the movement.
The dips
This movement solicits more particularly the triceps but also a part of the pectoral muscles. Just like push-ups, there are variations for the dips but if you are starting or returning to the sport, you should probably start with the classic dips because this exercise for the arms is not as easy to perform as it seems. In the starting position, you should place a chair behind you and place your hands shoulder-width apart on the seat. Your legs are straight and tight and your buttocks are in the air. The movement consists of lowering the buttocks gently towards the ground and raising them up thanks to flexion of the arms. You must control the movement for the good realization of the exercise.
ACTIVITIES TO FOCUS ON TO BUILD UP YOUR ARMS
Because sport should not be experienced as a constraint, choose activities that you enjoy and that will help you strengthen your arm muscles. Don't expect to achieve The Rock's physique (that would require spending hours and hours in the gym lifting weights or doing barbell exercises). But doing any kind of physical activity will help you tone your arms. Fighting sports like boxing are very effective if you want to get streamlined arms. If you're interested, head to the Yako Boxing class at your local gym. This class is very complete and will allow you to strengthen your upper body but also to work on your cardio. Otherwise, swimming is also a good alternative to strengthen your arm muscles and shoulders and will also be very beneficial for people with back problems.
Now you know what you have to do. So, let's get to work!