Are you a bodybuilding enthusiast and wondering what to eat after your workout? To limit the risk of injury, ensure your body recovers properly and optimize your training, choosing the right diet is essential. Consider the post-musculation meal as the cornerstone of your sports practice.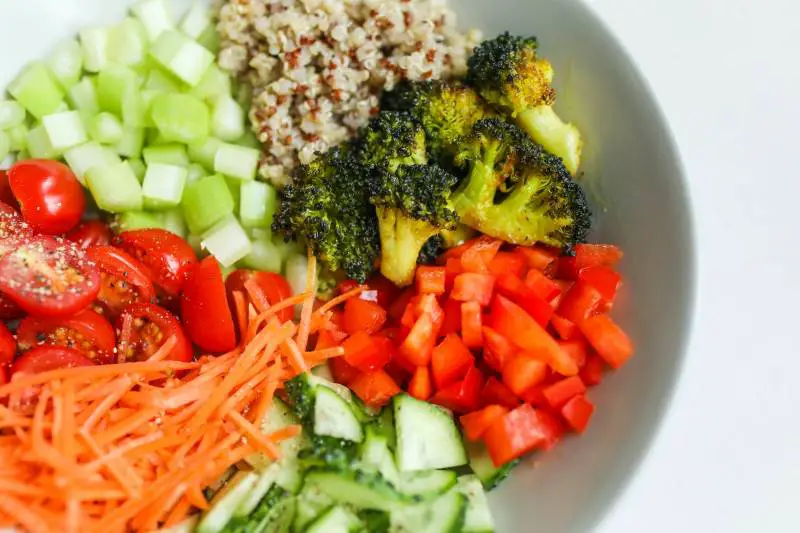 WEIGHT TRAINING AND NUTRITION: THE KEYS TO A WINNING DUO
To lose weight, refine your figure or simply get back into shape, do you practice weight training? Excellent idea! In fact, this sport activity is ideal for gaining muscle mass, toning and firming your body thanks to targeted exercises that correspond to your objectives and your physical condition. Other advantages: by releasing the secretion of endorphins, weight training reduces stress and strengthens your immune system.
DIET: A PERFORMANCE FACTOR
If you prefer meat: – A portion of rice with a few pieces of zucchini – A steamed turkey cutlet – A slice of cereal bread – A drizzle of olive oil Or: – A portion of wheat semolina – Pieces of leek – A slab of salmon (rich in omega 3) or a fried egg if you are vegetarian
Nevertheless, to optimize the effect of your training sessions and limit the risk of injuries and painful aches and pains, make sure you adapt your diet. Nutrition is a determining factor in sports performance! As the Insep points out, studies have clearly established the impact of food and water intake on the physiological adaptations induced by sport. Clearly, your diet, before, during, but also after sport, makes your training more or less useful. During an intensive sports session, your whole body is called upon…and sometimes put to a severe test. To provide the required effort, it will draw on its energy reserves, also called glycogen. Result: after exercise, the body suffers a deficiency of muscle glycogen that must be replenished fairly quickly, through the absorption of foods rich in nutrients and carbohydrates.
WHAT FOODS SHOULD YOU CHOOSE AFTER YOUR WORKOUT?
The recovery phase has three main aspects: rehydration, restoration of glycogen reserves and muscle recovery. After exercise, characterized by heavy sweating, it is necessary to drink a lot to compensate for the significant loss of water. Milk is an excellent recovery drink, as are waters with a high sodium content. Once the sports session is over, hunger is keenly felt. In concrete terms, what to eat after weight training? The temptation to eat sugary foods that are not very nutritious is great… Be careful: succumbing to this desire could ruin all your efforts! Ban snacking and compose varied and balanced meals.
CARBOHYDRATES AND ANIMAL PROTEINS: THE RIGHT FOODS AFTER WEIGHT TRAINING
For optimal recovery, you should eat products rich in complex carbohydrates (starchy foods, cereals, legumes, etc.) and animal proteins (eggs, red or white meat, fish, etc.), which accelerate the process of glycogen resynthesis and muscle fiber reconstruction. Vegetables will provide the necessary amount of fiber to ensure that the meal is properly assimilated by the body. Choose foods for bodybuilding that are adapted and ingested in quantities proportional to the effort (duration, intensity, etc.).
SOME EXAMPLES OF MEALS AFTER BODYBUILDING:
If you are more of a meat person:
A portion of rice with a few pieces of zucchini
A steamed turkey escalope
A slice of cereal bread
A drizzle of olive oil

Or:
One portion of wheat semolina
Pieces of leek
A slab of salmon (rich in omega 3) or a fried egg if you are vegetarian