Regular physical activity and sport is important for the well-being of the body and the mind. However, practicing a sport at too high an intensity in an unreasonable and unbalanced way can lead to a dysfunction of the body and thus result in overtraining. After the onset of symptoms, the health of athletes and all people who practice their sport can be affected. Yes, it is not only work that can be a source of stress!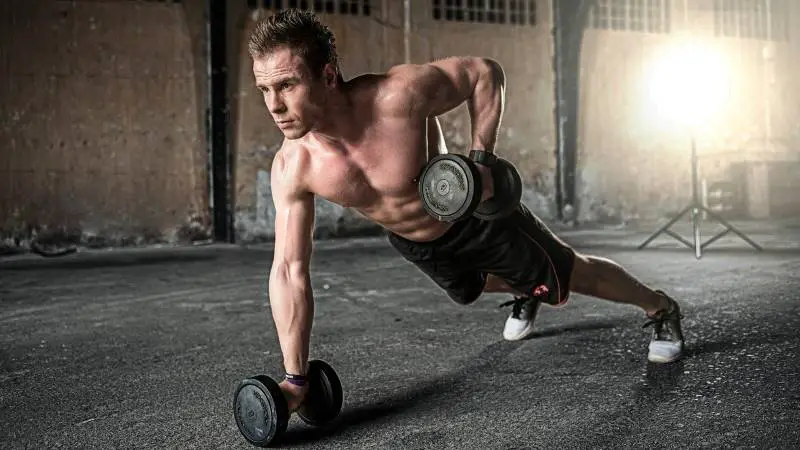 OVERTRAINING: THE CONSEQUENCE OF TOO MUCH SPORTS PRACTICE
Overtraining is a chronic reaction when an athlete trains too intensively or too often or does not allow his or her body enough time to recover after each training session. Overtraining takes several weeks to set in, and the athlete then feels muscle pain and can no longer develop or progress. In some cases, they may even have the feeling of regressing. Motivation is no longer there and the athlete or sportsperson, regardless of his or her level, experiences chronic fatigue. According to the opinion of various doctors, it would seem incorrect to use the term "overtraining" but it would be more appropriate to refer to "overtraining syndrome". This syndrome usually occurs after an intense period of weight training, a marathon or a high frequency of running or endurance training. These are some of the most important factors in the sudden onset of Overtraining Syndrome.
WHAT ARE THE WARNING SIGNS OF OVERTRAINING?
EVOCATIVE SIGNS
Certain signs that seem superfluous appear regularly week after week. But be careful! Do you have permanent muscle fatigue that sets in daily? Do you feel irritated? Are you lacking in performance during your workouts and having difficulty finishing each session? Then overtraining is certainly taking hold in your body.
WHEN SHOULD YOU BE CONCERNED ABOUT YOUR HEALTH?
If you notice a loss of appetite, constant and permanent stress, a sleep that seems agitated or much less recuperative than usual, it is time for you to take a rest! In addition to this, other consequences of overtraining can occur, such as a drop in libido, excessive anger, headaches, a heart rate that accelerates and causes severe palpitations, or foot or joint pain. In addition to work-related stress or overwork, all of these symptoms can lead to overtraining syndrome, which is linked to the extreme practice of a sport.
NOT FALLING INTO THE TRAP OF OVERTRAINING: GOOD PRACTICES
"Prevention is better than cure, right? If you like to practice physical activity and sport, it is important for you not to fall into the trap of overtraining and to follow these good practices. Develop your quality of sleep by sleeping at least 8 hours a night, especially when this follows an intense day of training. It's up to you to become aware of the importance of resting your body after exercise.
Moreover, in this recovery logic, it is necessary to set up a protocol to have recovery phases that are neither too short nor too long. It is important that these phases are in phase with your training sessions week after week, because this is the key to your sporting longevity! Next, make sure you eat a balanced diet in relation to your sporting activity and ban all alcoholic drinks. Finally, plan your weeks of sessions (weight training, fitness, running, or any other physical activity), the goal being to keep the rhythm without overdoing it and by advocating regularity rather than intensity and overexertion! This way you can maintain and develop your performance without damaging your body or your immune system.
HOW TO REACT IN CASE OF OVERTRAINING? OUR ADVICE
Do you realize that you are falling into the overtraining syndrome? Or that you are already in it and you don't know what to do? Don't panic, here are some tips to help you!
First of all, you should stop all sports activities to allow yourself to take a step back and rest both physically and psychologically. Then, call your doctor to have a medical follow-up and understand what your body is lacking and in what state it is. Once a good period of rest is over, it will be easier for you to meet the needs of your body and your organism (magnesium, iron, potassium, vitamins…) through a prescribed treatment. Well after all that, if it is possible for you to take up sport again, then you will need to change your training regularly so that it is neither monotonous nor continuous and so that you can benefit from a training program that includes varied exercises, more or less intense, including well-defined recovery phases that correlate with the content of your training sessions. To accompany these new resolutions, the diet should be balanced and accompanied by a good hydration every day to promote the recovery of your body, a good physical and mental form.