The question would be "why shouldn't it be possible?". Indeed, there is no age to take up sports, you just have to find the right method. If you want to take care of your body and improve your physical condition. We'll explain it all to you in what follows. Exercises for your training, precautions to take before getting back into it, health tips, it's all there!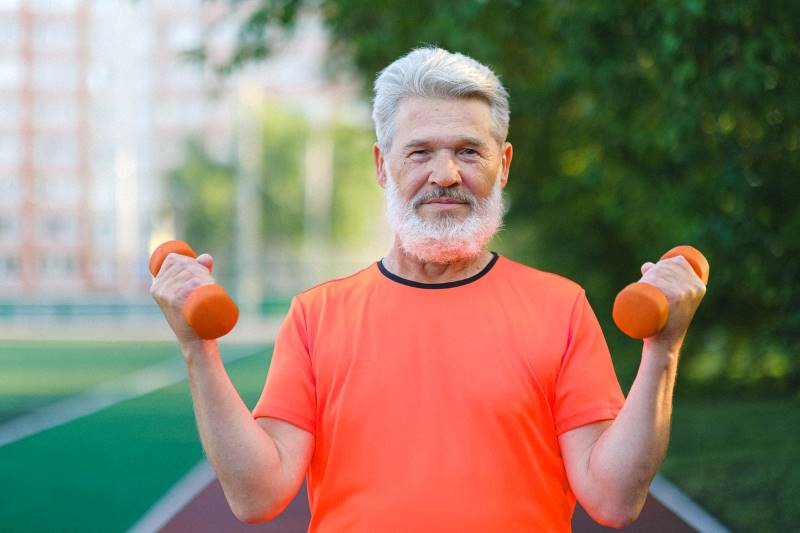 WHY GET BACK INTO SPORTS?
FOR YOUR PHYSICAL HEALTH…
We have been saying it for a while now, "sport is health". And yes, physical activity has many benefits and it is never too late to take advantage of them. Sport has an impact on your health, it considerably reduces the risk of cardiovascular diseases and cancers for example. The practice of sport also acts on your weight in order to feel in osmosis with your body. You will slim down, tone up your muscles, find your breath.
AND MENTAL HEALTH!
"How good this session is!" is a sentence that will often come back after your workouts. Indeed, sport also has an effect on your well-being: sport releases a molecule called endorphin, otherwise known as the "happiness hormone". The feeling of accomplished duty acts on your mind and increases your self-confidence. The reduction of stress gives you a better sleep which results in a good mood when you wake up. A real virtuous circle!
A PRECAUTION TO TAKE BEFORE RESUMING SPORT: A MEDICAL CONSULTATION
Because we are no longer 20 years old, it is preferable to visit your doctor before resuming physical activity. He will prescribe some medical tests to determine if everything is fine, and if necessary, you will do some exercises with him. If you have a medical condition that requires advice and adaptation of the training program, your doctor will be able to inform you and tell you how to adapt your physical effort. Depending on your weight, he or she will be able to tell you which sports are best for an effective session.
HOW TO RESUME A SPORT ACTIVITY?
BEFORE YOU START
Before starting to exercise again, set yourself concrete and, above all, achievable goals. Do you want to lose weight or tone up? Your program will adapt. You can resume sport after 40 years of age with the objective of well-being. Stress reduction, for example, is an objective in itself. However, whatever the reason, there is no point in rushing, with patience you will reach your goal.
FREQUENCY OF TRAINING
Analyze your schedule in order to set up a program that you can maintain over time.
All the experts agree that two sessions per week are enough to reach your goals. You can go up to three sessions if you feel your body is up to it, just listen to yourself.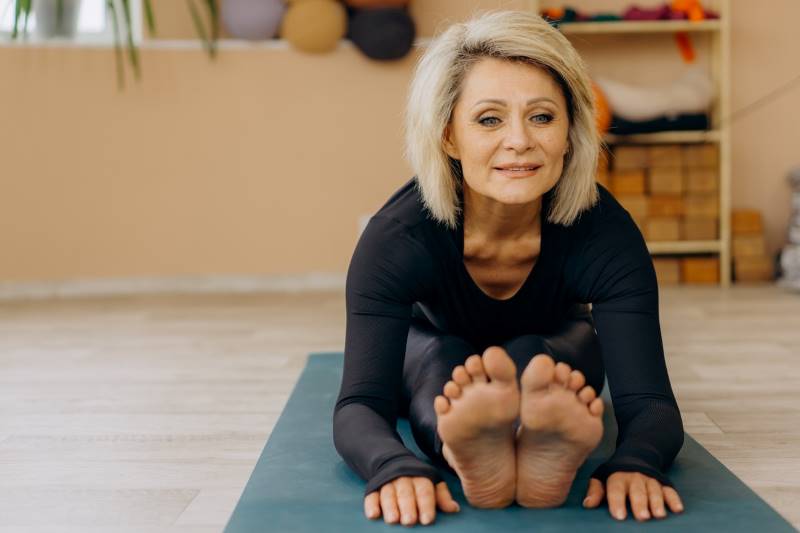 WHICH SPORT TO CHOOSE?
We advise you to practice sports that involve your whole body. Ideally, you should alternate strengthening exercises to gain muscle mass and cardio exercises to improve your breathing and help you lose weight if necessary.
Several sports correspond to these objectives. You can obviously vary the activities to vary the pleasures.
Running is an interesting first exercise, a 45-minute session at a moderate pace every week. If you are not a fan of running, start with walking and focus on your breathing.
Swimming: If you like to swim, combine business with pleasure. A 30-minute session at low intensity will challenge your entire body.
The elliptical: In the gym or at home, a 30-minute session will be sufficient. The advantage of this machine is that it allows you to exercise your arms at the same time as your legs.
If you want to join a club for the first time in your life, don't hesitate to join us in one of the Orange bleue fitness centers, where you can benefit from our Yako group classes. For cardio and muscle strengthening, we recommend the Yako Jump. In this class, you will find running, jumps, knee raises etc.
You can also enjoy other activities offered in our gyms.
SOME ADVICE FOR YOUR HEALTH
Returning to sport at 40 years old is not only about training sessions to be done 2 or 3 times a week. You have to adopt a few reflexes and habits to accompany your efforts.
WARM UP
If it's been a while since you've exercised, let it acclimate and do a serious warm-up before your workout. Mobilize the body, walk briskly or start jogging. This will allow the heart rate to gradually increase and prepare your body for the effort.
RECOVER
You must take your time, do not multiply the sessions to get faster results, it will tire your body. Take time to rest between each training session, between 1 and 2 days. Also think about your sleep, it is very important for your recovery. Tired, you will feel a loss of motivation, this can even lead to injury. Wouldn't that be a shame?
EAT HEALTHY AND BALANCED
We are not asking you to have a strict diet but rather to pay attention to what you eat. Aim for a healthier and more balanced diet with a little less sugar and a little more greenery on your plate. Go gradually and do not deprive yourself of everything at once. You must still enjoy yourself, that's the most important thing!
STRETCH YOURSELF
After your activity, remember to stretch. The muscles in your body need to be mobile and gain range of motion. Stretching reduces the risk of injury and increases your flexibility.
Now you have all the tools you need to get back into it. And remember: there is no age limit for getting back into sports!