We all know that little sluggishness that we can have at the end of the day or in the middle of our morning. Beyond listening to your body, there is a natural solution: sport. In order to bring you more details, nothing is better than a coach familiar with well-being. So we asked Lucas, young coach at L'Orange bleue mon coach Wellness in Vern-sur-Seiche, to answer our questions.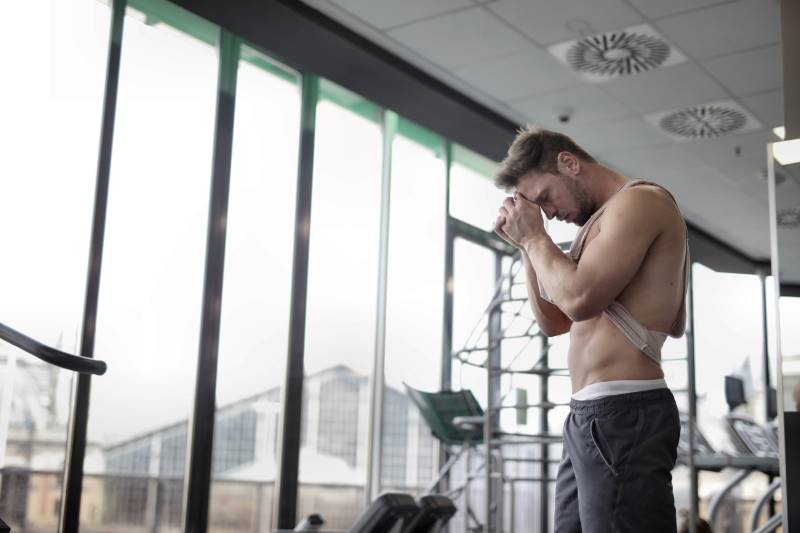 IS SPORT LINKED TO PHYSICAL AND MENTAL WELL-BEING?
Lucas: "Naturally! In the short term, physical activity and sports allow the secretion of well-being hormones, which will become a real anti-stress. What will become interesting in the second term is the effect that physical activity will have on sleep. In 2 or 3 days, you will sleep better, which will have a direct consequence on your mood. After that, your body will follow!
WHAT SPORTS DO YOU THINK SHOULD BE FAVORED TO FIGHT AGAINST FATIGUE?
"I don't think there is any particular sport that is best, it's all about having fun. Because doing a sport that you like will allow you to be more regular and that's what counts in the end. To avoid fatigue, it is best to work on cardio and muscle strengthening in order to improve on these two points. You will increase your muscle mass and develop your cardiovascular capabilities."
HOW OFTEN DO YOU THINK IT'S NECESSARY TO WORK OUT?
"We often recommend 3 sessions per week. If you practice a physical activity in a club, the best would be to do 3 sessions of one hour. This will already be enough to make you feel better naturally."
AT WHAT TIME OF DAY IS IT BEST TO DO PHYSICAL ACTIVITY?
"Once again, this is specific to each person. What we recommend is that you try different times of day. Some people do their session in the morning before going to work, for example. This allows them to be relaxed for the day ahead. Others prefer to do it in the evening, because they will feel better after their day. The important thing is to set goals and stick to them!"
YOUR PERSONAL SPORTS TIP TO FIGHT FATIGUE?
"Beyond a good diet, my trick is to do regular high-intensity sessions, like HIIT. The repetition of these sessions allows me to fight fatigue effectively. It also allows me to clear my head!"
PHYSICAL ACTIVITY IS TIRING IN ITSELF, SO HOW CAN YOU FIGHT AGAINST FATIGUE BY DOING SPORTS?
"It's paradoxical indeed, but doing sports is to accustom the body to more sustained efforts. The more effort you make, the more your body will adapt. Naturally, the simple efforts of daily life will be more bearable and you will be less tired.
IN GENERAL, IS SPORT A GOOD MEDICINE?
"Yes, sport is the best medicine! It is the normal functioning of the body, it only asks for that. We talk about fatigue, but physical activity helps to fight against stress and diseases. You have to understand that it's a virtuous circle.
WHAT DO YOU DO WITH A MEMBER WHO TELLS YOU ABOUT CHRONIC FATIGUE?
"This happens to us often. The first thing we do is, of course, talk to the member. We take the time to discuss, we make an assessment of his physical condition with him. Our discussion is mainly focused on well-being. Unfortunately, the people who come to see us about this, do not take enough time for themselves. The main advice is to listen to your body and to take a step back from your situation. When you take time for yourself, during your sports session or for another hobby, you have to know how to "cut" with your professional life for example."