They are consumed daily during meals or drunk in shakers in the gym … Yes, we are talking about proteins. If they have become the best ally of bodybuilding enthusiasts during their training, opinions are sometimes divergent as to their benefits and risks associated with their consumption. Let's take stock!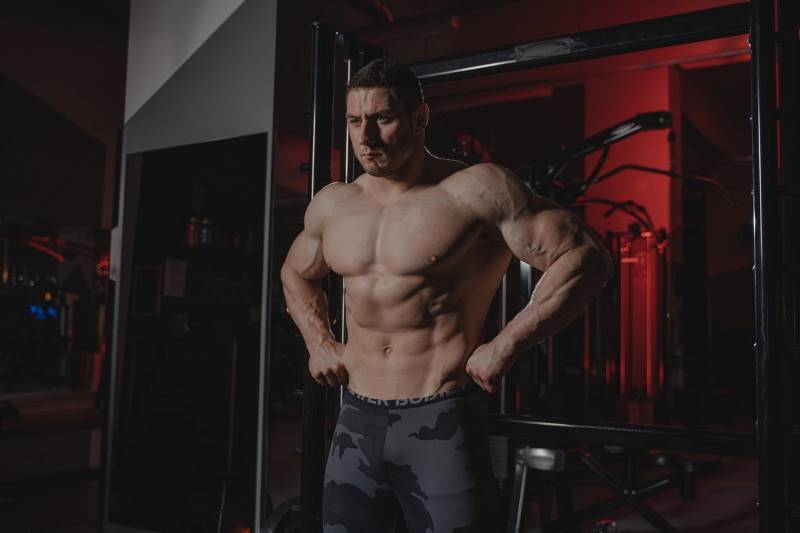 AN ESSENTIAL MACRONUTRIENT
THE FUEL OF OUR BODY
Proteins are among the main components of our diet, along with carbohydrates, fats, vitamins, trace elements, minerals and water. Each protein is composed of different amino acids (glutamine, valine, leucine, etc.). Because the body is a rather well-made machine, it self-produces a certain number of these molecules. The ones that are missing (the essential amino acids) will be found in our food. If the heart is our engine, proteins also play an essential role for our organism in every respect. They participate in various processes undertaken by our body: the growth and renewal of our cells, the growth of our hair and nails, the development of our immune system, the transport of oxygen … And that's not all: they are also a considerable source of energy from which the body will draw daily to feed our brain, operate our kidneys, move us, etc..
PROTEINS FOR MASS GAIN
Beyond its major role for our health, there is a real craze around proteins to gain muscle that has developed in the sports world. Muscle-building enthusiasts looking for performance are happy to indulge in high-protein diets and food supplements based on gainer, whey and casein to become massive. And if they are so appreciated in the field of bodybuilding, it is because they have a double effect on muscle mass. These macronutrients allow the development of muscle tissue but also its regeneration. You know those horrible muscle aches after a leg session that's a little too intense, right? Well, it's a sign that your muscles have been damaged during your training. To counteract this, these nutrients will rebuild the fibers during recovery to make the muscles stronger (and therefore bigger).
PROTEIN SOURCES
PROTEINS ARE PRESENT IN OUR DAILY DIET…
Whether you are vegan, flexitarian or a meat lover, the possibilities of protein intake are endless with food. Most foods are naturally rich in protein, whether they are of animal or vegetable origin. Chicken, for example, is meat very much appreciated by athletes because it is rich in protein without increasing the stock of fat mass. Other foods are also key elements of a protein diet such as milk, cheese or eggs (eaten up to 3 times a day for the most passionate among you). Vegetarians and vegans are not left out when it comes to vegetable protein! Tofu is a food that is high in amino acids, as are squash seeds (very practical for those 4pm hunger pangs). Recently, spirulina, a super alga that is very beneficial for our body, has also been in the news for its high protein content.
…OR IN FOOD SUPPLEMENTS
If vegetables, meats and starches are enough to satisfy most of us, bodybuilding enthusiasts often use food supplements to enhance their nutrition and gain muscle mass. There are a multitude of protein supplements in powder form depending on your objectives. If you want to recover better after a sports session for example, the very popular "whey" (hydrolyzed, isolate, classic) or casein are very effective after a workout. To prepare your muscles for the effort, the BCAA is recommended and is consumed both before and during the session. The prices are very variable according to the supplement chosen and the brand but the factor of choice must be above all the objective that you have set and your state of health. You can even choose the taste of your supplement (vanilla, chocolate, red fruits, etc.).
PROTEINS FOR BODYBUILDING: A GOOD OR BAD IDEA?
THE ATHLETE'S BEST FRIEND
The intense and daily efforts due to bodybuilding training require an adjustment of your nutrition to compensate its needs. Why do you need to do this? Simply because your body is likely to draw on your energy stock to feed itself, and strangely enough it is easier to find its happiness in muscle than in fat. So to avoid this, you'll need to increase your protein intake during your meals to gain muscle mass and promote recovery after intense training. Powdered supplements seem to be a good alternative for experienced athletes. They have the advantage of being convenient to consume and having a higher amino acid content than conventional foods. It is also an interesting solution for a vegan athlete who has completely broken with animal protein: there are indeed many plant-based products made from rice, hemp or peas for example. Their contribution is similar to whey or other types of protein for bodybuilding.
PROTEINS: TO CONSUME IN MODERATION
Consuming protein for bodybuilding, yes, but it is still necessary to take certain precautions and avoid excess to avoid taking risks to your health. No matter where they come from, whether from your "natural" diet or from powdered supplements, you must think about your consumption with measure. Often very high in calories, the consumption of protein-rich products can quickly lead to weight gain and increase your body fat stock, which is not necessarily expected according to the goals you have set. And always remember: excess of any kind is never good for your health. Some products consumed in too large quantities can be more difficult for your body to assimilate and cause certain disorders. The consumption of creatine, for example, can lead to water retention. In any case, you can always consult a doctor or dietician before including these products in your daily meals.
In short, it's the amount of protein consumed for bodybuilding that you should consider. Depending on your goals (mass gain or lean), you will not consume the same amount of protein daily. The ideal remains to couple a well-thought-out training and varied nutrition to optimize your performance and limit weight gain. To do this, make sure that your meals are balanced: a portion of starch for carbohydrates, vegetables rich in fiber and vitamins and of course proteins to promote recovery and gain muscle mass. If this seems complicated to you, don't hesitate to ask your Blue Orange coach for advice or to call on a health professional to accompany you.
5 TIPS FROM OUR COACH TO BUILD MUSCLE
As you can see, consuming protein alone for bodybuilding will not be enough to sculpt an athletic body and make you more stocky. Here are a few tips from your Blue Orange coach to build muscle mass:
START WITH FULL BODY EXERCISES
For beginners, the ideal is to start with workouts that engage all your muscles. The full body allows you to build muscle mass in a harmonious way and to increase your overall physical capacity. Isolation work to get big biceps will come later, don't worry.
WORK WITH WEIGHTS
Bodyweight training is good but not enough if you want to get massive. By doing your exercises with weights and loads, your muscles will be stimulated even more. Increase the load as you train and you will see a progression in a few weeks.
PREFER QUALITY AND TECHNIQUE
While some training methods will have you working towards maximum repetitions, it is essential to start by mastering the movements. Save yourself money and start slowly by focusing on the feel of your movements rather than looking for performance from the first session. This way, you will avoid injuries and maintain maximum motivation.
TAKE REST DAYS
It's no secret that regularity is the key to building muscle mass quickly. However, it is essential to reserve at least one day of rest between each session. This will allow your body to recover properly to work better at the next session. So don't rush!
EAT ENOUGH PROTEIN
During your rest period, give your muscles a treat with protein. Now you know why these nutrients are essential for your performance. Do not hesitate to include foods very rich in protein (vegetable or animal) and carbohydrates in your meals after the sessions to promote optimal recovery. The consumption of dairy products (with or without lactose) is also effective for the reconstruction of muscles. For more experienced athletes, you can supplement your diet with protein powder (whey protein isolate, casein, gainer protein, bcaa, etc.). Choose your protein product according to your goals and your taste!