Every winter, it's the same refrain. As soon as the cold weather sets in, we all tend to eat more and hide in the warmth to hibernate until spring. For some people, it's months of effort that fade away as the pounds pile up over the winter. So to avoid this, you might as well take the bull by the horns! We explain how to avoid gaining weight in winter.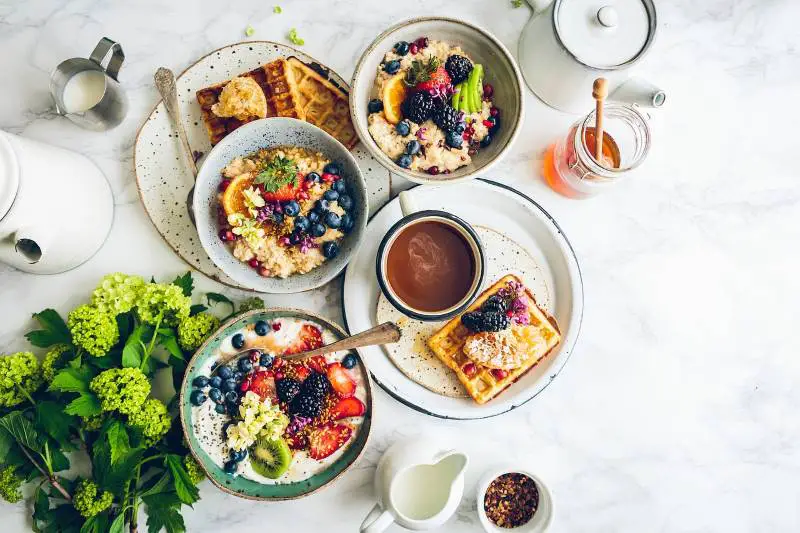 WHY DO WE TEND TO GAIN WEIGHT IN WINTER?
Putting on a few pounds in winter can be explained by several factors.
THE END-OF-YEAR CELEBRATIONS: THE START OF ALL THE TEMPTATIONS
At the end of the year, the pace is set by the holidays. Christmas, New Year… Moments of sharing with family or friends where we tend to let ourselves go. We forget to exercise a little and the temptations (often very rich in calories) are numerous.
WE LOOK FOR COMFORT IN FOOD
In winter, it seems that we naturally tend to eat meals richer in calories to allow our body to fight against the cold. Well, theoretically, this is a little less true nowadays since we are almost all living in heated spaces and we are more likely to have warm clothes for winter. Still, we have taken on eating habits to better live through the winter, but which promote weight gain. This is why we crave hearty, warm and comforting meals.
MOTIVATION, NOT PRESENT
The rain, the cold, the shortening days… All these elements do not encourage us to exercise in winter and lead to a decrease in our physical activity. The lack of light causes the winter slump we all know. Suddenly, even the smallest effort, indoors or outdoors, can seem insurmountable compared to watching a series on the couch.
So, the equation is simple: in winter, we move less and we eat more, which favors the gain of a few pounds that we could do without. But what can you do about it?
WATCH YOUR DIET
Your diet plays an important role in preventing weight gain. Forget the idea of going on a diet and simply adopting some good eating habits.
CHOOSE LIGHT VERSIONS OF YOUR FAVORITE MEALS
While it is natural to have a penchant for hearty meals in winter, you should still watch the calorie intake of each of your meals. Obviously, they won't be enough to ruin your hard-won-toned look. But it would still be best to be careful not to eat foods that are too high in calories. For raclettes, for example, you can replace potatoes with your favorite vegetables and eat lean meats instead of cold cuts.
GIVE VEGETABLES AND FRUIT A CHANCE!
You've got it: in winter, our bodies need more energy than usual! So to stay in shape, choose foods that are good for your body. Without necessarily going on a drastic diet, be generous in your consumption of vegetables and fruits, which are essential for improving your immune system. In soups, soups or smoothies, your options are numerous! Also, the lack of sunlight can cause vitamin D deficiencies and therefore a considerable lack of energy. To compensate, opt for dishes based on peppers, broccoli and cabbage. As for fruit, citrus fruits will be your best allies.
REGULATE YOUR CONSUMPTION OF STARCHY FOODS
Starchy foods are essential to our diet. They provide our body with a large part of the macro-nutrients it needs. But there is no such thing as too much, especially in winter! Prefer wholemeal pasta, bread or rice to their refined versions. Also, turn to legumes which are good alternatives and which are satiating foods: quinoa, bulgur, wheat, etc.
PREPARE COMPLETE MEALS
If some people have adopted soup for most meals in winter, those with big appetites will certainly prefer to eat more complete meals. As a starter, start with a soup or raw vegetables drizzled with olive oil for the omega 3s. Follow with a balanced meal, trying to respect the following portions: one portion of starchy foods, one source of vegetable or animal protein and vegetables. Finish with a healthy dessert with cottage cheese and seasonal fruit.
BE ACTIVE!
SPORTS EVERY WEEK!
At the Orange bleue, we will always encourage you to exercise! And in winter more than ever, it is essential to avoid weight gain. If the winter conditions are not optimal, it is essential to do some physical exercise on a regular basis, both for your physical and mental health. Exercising once or twice a week will get you moving and boost your metabolism. Why not try HIIT or dance? Otherwise, take the live classes offered by the Blue Orange four times a week. In fact, no matter what activity you choose, the main thing is to stay active!
GET MOVING EVERY DAY
Being active also happens on a daily basis. The idea is simply to get your body moving as soon as possible. Take the stairs instead of the elevator whenever possible, go shopping on foot instead of taking the car, take your pet for a walk. If you work at home, don't hesitate to take a 5-minute break and stretch your legs. Reflexes that are simple to put in place but that will undoubtedly weigh in the balance to avoid weight gain.