It is never easy to manage your fatigue during a trail run. Especially during a competition, where you always try to give the best of yourself and to exceed your limits. During this type of effort, fatigue occurs more or less quickly depending on the conditions (whether physical or related to the environment). But then, how to manage fatigue during such a physical effort?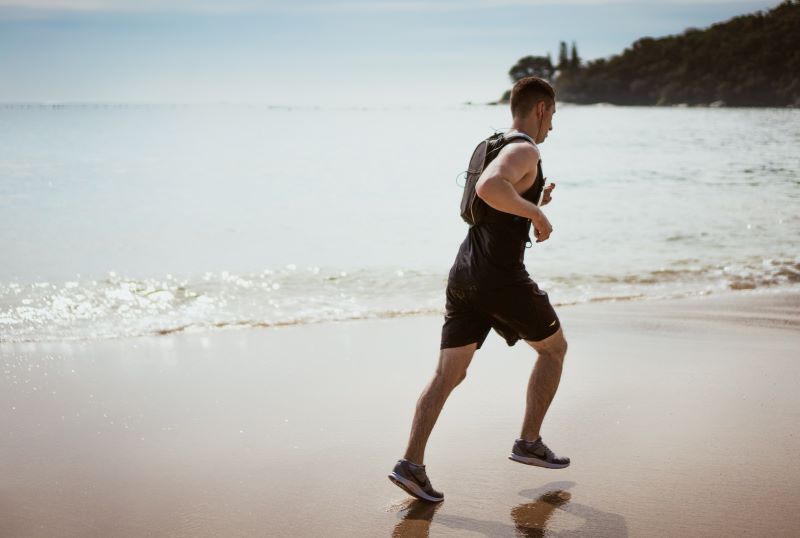 What is fatigue?
Fatigue is defined as "a physical weakening due to excessive effort". It can take different forms, both physical and mental. From a physiological point of view, fatigue is there to prevent irreversible damage, thus forcing you to slow down.
During a long run, a trail run, or an intense physical effort, this fatigue generates, as we said above, a decrease in physical capacities. It is expressed in different ways during an ultra-trail for example: in the muscles, the nervous system or the cardiovascular system. All these decreases in physical and mental capacities give us the perception of an even more difficult physical effort.
How to delay the appearance of fatigue during a race?
Several conditions must be met to delay fatigue during a physical effort, we will give you some advice that will allow you to cope:
Know how to manage your stress before, but also during the competition: carry out an adapted training program, the repetition of the physical effort will also allow you to measure when your fatigue occurs. Anticipate the conditions of the race and prepare yourself both physically and mentally. Besides, preparation often means strategy for the D-day!
On race day, manage your effort intelligently and stick to your plan. Your race lasts 6 hours? Don't go for it in the first hour: your effort must be sustained over time. To do this, set yourself "stop times" at each point of the race.
Hydration is essential: it is recommended to drink 0.5 to 0.8L of water per hour of running to avoid dehydration. All the more so if the heat is on! Of course, don't hesitate to drink properly before your race.
Nutrition: one of the key factors for success against fatigue. Eat regularly during your race to replenish your glycogen stores. Glycogen is a complex carbohydrate found mainly in the muscles and liver. Glycogen stores energy in reserve, and has the ability to quickly release glucose molecules into the bloodstream, and therefore provide energy to the body quickly if it needs it.
Glycogen reserves in the body are relatively low, only 300 to 400g distributed as we said in the muscles and liver. Thus, the stock of glycogen will be used up more or less quickly depending on the nature of the physical activity. For this reason, it is essential during a long effort such as a race or a trail to eat regularly to provide the energy that the body needs.
The perfect snack during a trail run is undoubtedly the energy drink! To be effective, it should contain a mixture of maltodextrin and fructose*.
During a long effort, such as trail running or ultra-endurance, when the stock of glycogen is low, the body also draws its energy from fat (less important energy than glycogen). These fats used as energy fuel for the body, avoid the melting of muscle proteins when the glycogen is too low. The melting of muscle proteins often rhymes with injury and muscle tear!
So don't hesitate to include natural fats in your diet, such as coconut oil, oilseeds, etc.
Maltodextrin & Fructose, you say?
Maltodextrin is derived from the more or less partial hydrolysis of starch. This starch is a complex carbohydrate and therefore a source of sugar that can be directly and rapidly assimilated by the body.
Fructose is another type of sugar. It is mainly found in fruits, honey or agave syrup. It has a very low glycemic index. The energy is then diffused more slowly in the body.
A mixture of maltodextrin and fructose causes higher rates of carbohydrate oxidation during exercise, because these two energy sources use different intestinal transporters and thus allow for the transport of more carbohydrates and therefore more energy.
Nutrient Tips :
Did you know that a diet rich in antioxidants allows you to better support the increased training load? Do not hesitate to favour foods rich in vitamins A, C and E a few weeks before your race.
Sources of Vitamin A: carrots, sweet potatoes, pumpkin, eels, egg yolks, spinach, etc.
Sources of Vitamin C: yellow bell pepper, parsley, kiwi, broccoli, etc. Note that vitamin C also stimulates the immune system and prevents fatigue during the day.
Sources of Vitamin E: sunflower oil, rapeseed oil, olive oil, almonds, dried fruit, avocado, etc.
Other sources very rich in antioxidants: green tea (like matcha tea for example).
Group B vitamins help the nervous system to function properly and to maintain it. They are also very useful.
Without forgetting the contribution of magnesium which is not to be neglected: this one regulates the muscular stress, and fights against tiredness. Magnesium is necessary for the use and storage of glucose in the form of glycogen but also for muscle contraction. A deficiency in magnesium or a lack of this mineral can hinder your performance and lead to a state of fatigue.
Sources of magnesium: split peas, almonds, oatmeal, dark chocolate, spinach, etc.